Broad Scope of Operations

Brennan Industrial Contractors, Inc. has the equipment, staff and techniques to perform mechanical installations, rigging, millwright work and machinery moving. When the scope of work requires pipefitting, electrical and all other kinds of subcontractors, they are employed by us. We take the same care in selecting qualified subcontractors as we do in choosing our own employees.

We are unique in the construction industry with our work crews composed largely of our own full-time personnel. Superintendent, foreman and key journeymen thus uphold the best service traditions for which we are noted.

The company also operates in New England; Middle Atlantic; South Atlantic and Mid-West States, utilizing local union personnel under the supervision of Brennan Industrial Contractors key staff members.

Complete information is available to interested persons regarding major projects completed in the last five years.

Contract Services for In-Plant Rigging & Millwrighting

An additional facet of our business is the regular daily performance of in-plant rigging and millwrighting. Our personnel work with Plant Engineering and Layout Departments in consulting and performing these services. Regular crews are assigned to one or more shifts and are constantly moving or installing relocated or new machinery.

The crews draw upon our equipment and additional manpower when and where needed. This contract service has proved less expensive and more satisfactory for our customers and supplements their maintenance department. A partial list of customers includes Nestle USA, Freehold, NJ; Marcal Paper Mills, Elmwood Park, NJ; Merck, Linden, NJ; Anheuser-Busch, Newark, NJ.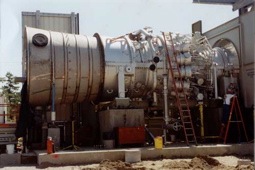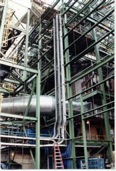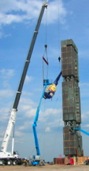 Emergency Services


Brennan will jump to it anytime we are needed to keep production moving. Crews and equipment are on a 24-hour standby alert. Special emergency telephone numbers are available on request. A partial list of customers includes Continental Airlines, Newark, NJ; Novartis Pharmaceutical, Suffern, NY and East Hanover, NJ; Marcal Paper Mills, Elmwood Park, NJ; Johnson & Johnson, New Brunswick, NJ; Garden State Paper, Garfield, NJ; Schweitzer-Mauduit Int'l, Spotswood, NJ.